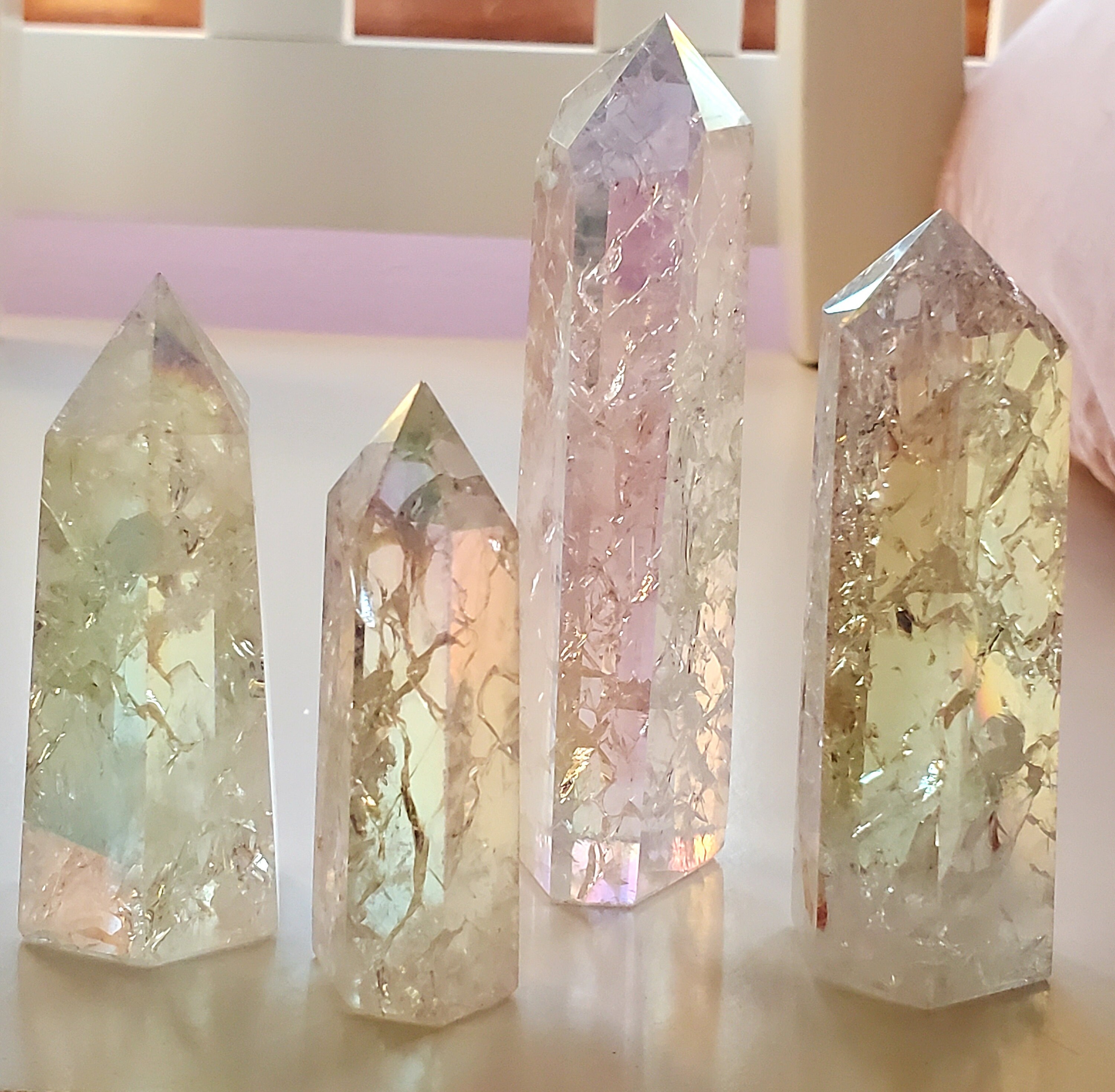 Angel Aura is a process of coating the crystal in gold and/or platinum to give it the rainbow look. It is design creates an amplifying energy effect. It raises the frequencies of the original stone to a higher vibration. I liken it to Super Crystals since they carry the original attributes and frequencies but turned up a notch. In additional, both gold and platinum themselves have a spiritual vibration that has been held in high regard for thousands of years. Man puts objects in gold all the time. Aura coating is a similar thing.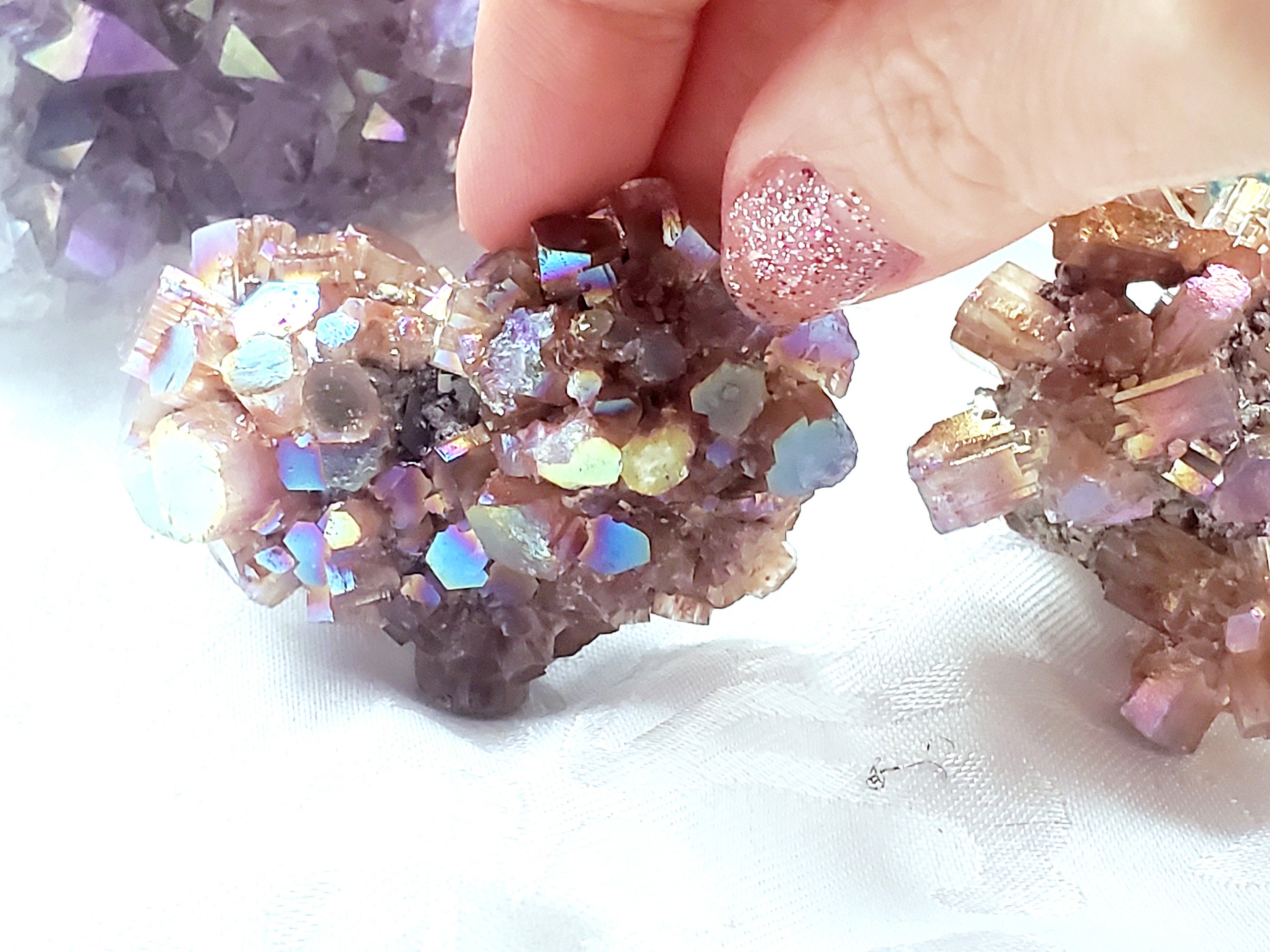 Here is a common example of Angel Aura Rose Quartz and its effects on the orginal rose quartz.  The love drawing, healing, calming, self love, creativity and kindness energy of a aura rose quartz is thought to be stronger and the beauty of it is intensified which makes it spiritually stronger. Great for cleansing the aura of negativity. I prefer Aura in many cases as it improves situations at a much faster rate than the original crystal. Aura is held in high regard to Athena and other love spirits. It's beauty is one reason that even we can observe.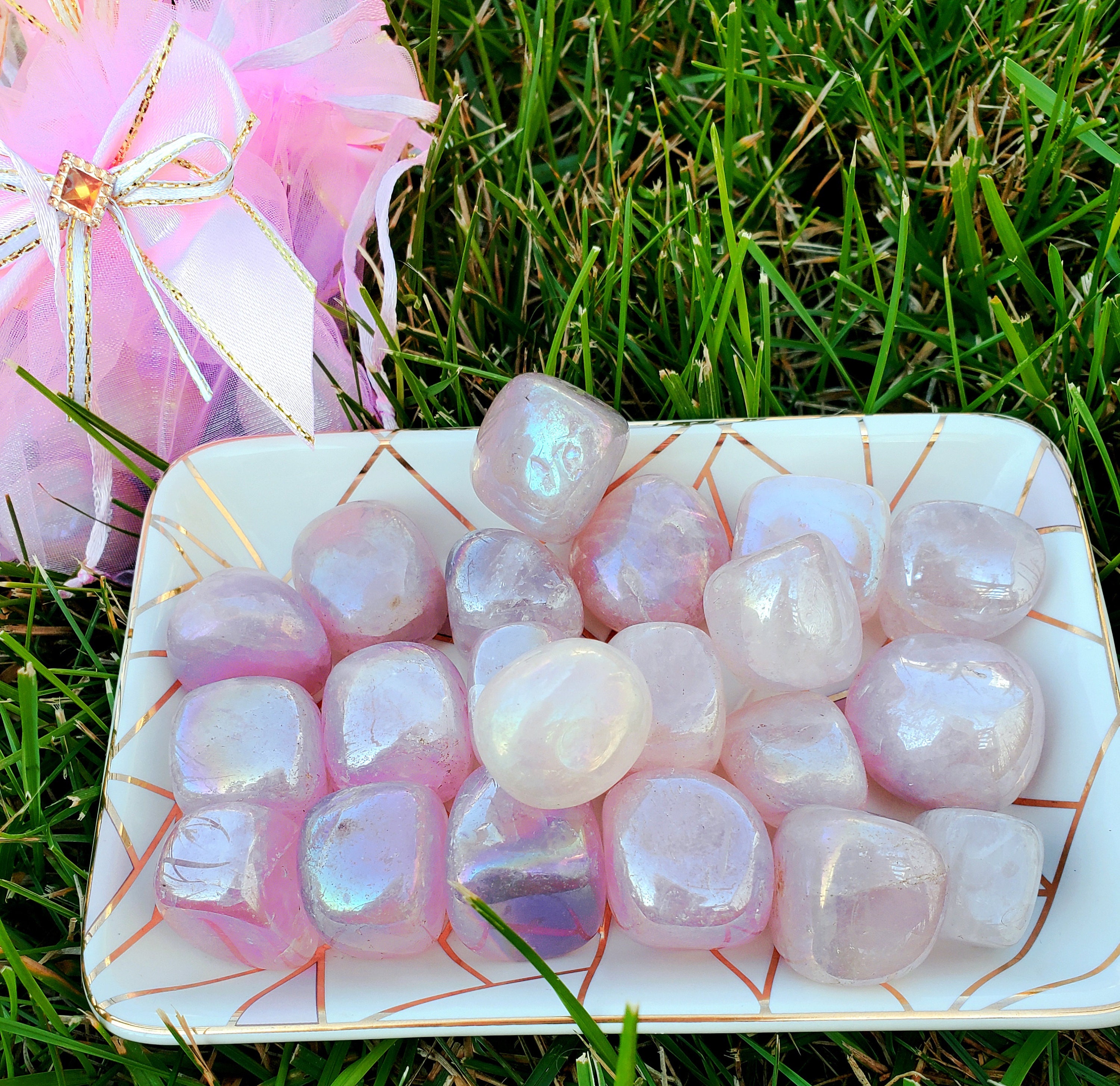 Gold is thought to have a divine connection. It helps us to see the spirits or divine around us by attending us to their frequencies. The gold in Aura can be seen by the divine as well which makes it special to them in a certain way. It is something the spirit world responds to as an energy and for the beauty of angel aura. Platinum has an influence in a similar way to the divine and vice versa, but gold and platinum each have their own unique qualities. You can see Aura is a powerful process that is highly beneficial on many levels.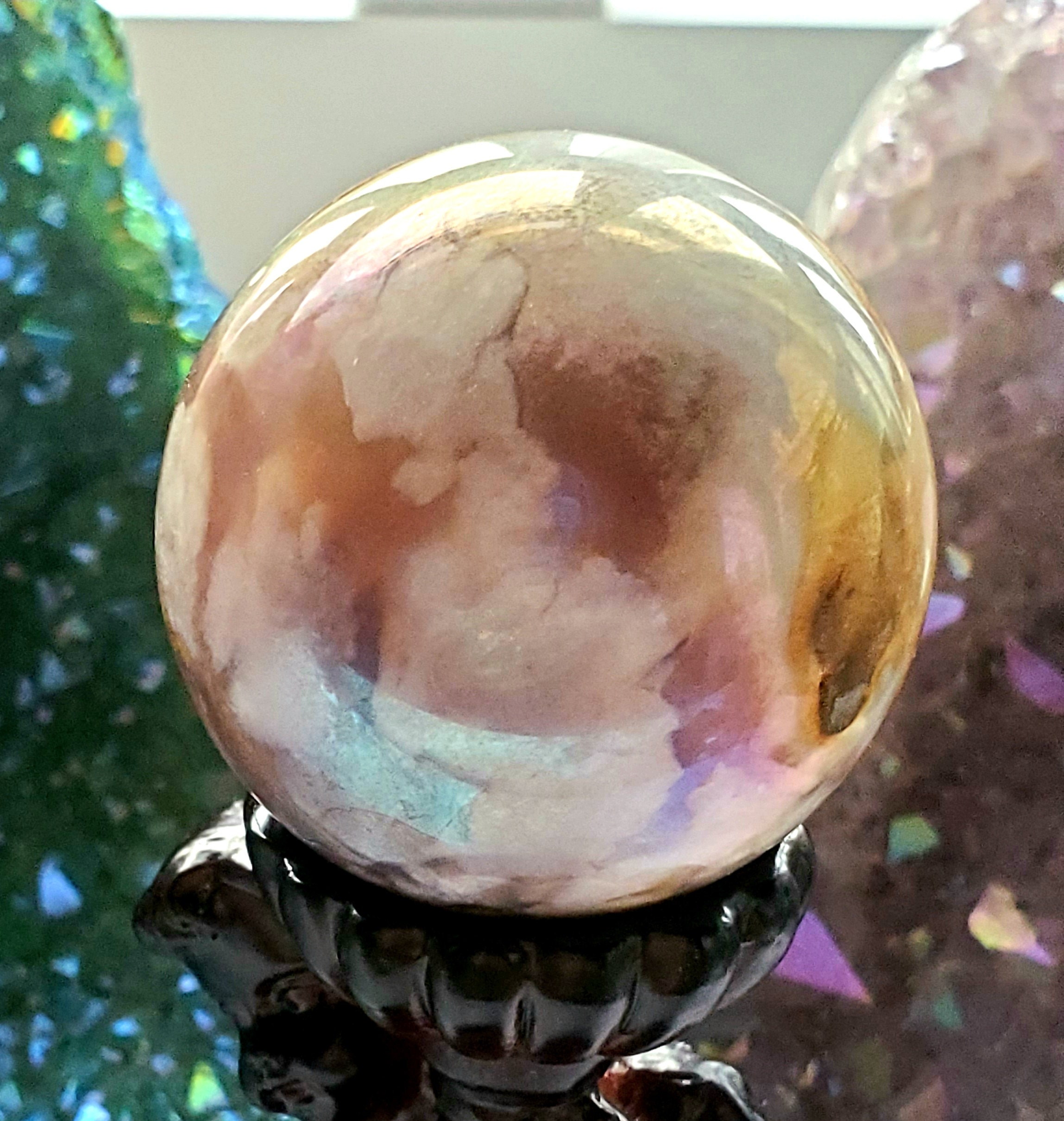 The major energy centers of the body react to rainbows as rainbows harmonize each individual chakra center so they align better. The rainbows reflected in angel aura or aura works to do the improvement of many colors or crystals at one time. Think of a chakra stone with the colors of each chakra on it. Many people wear those rainbow, all chakra colors in one item on pendants, shirts, tapestry and other things. Aura, with its many colors, works the same way.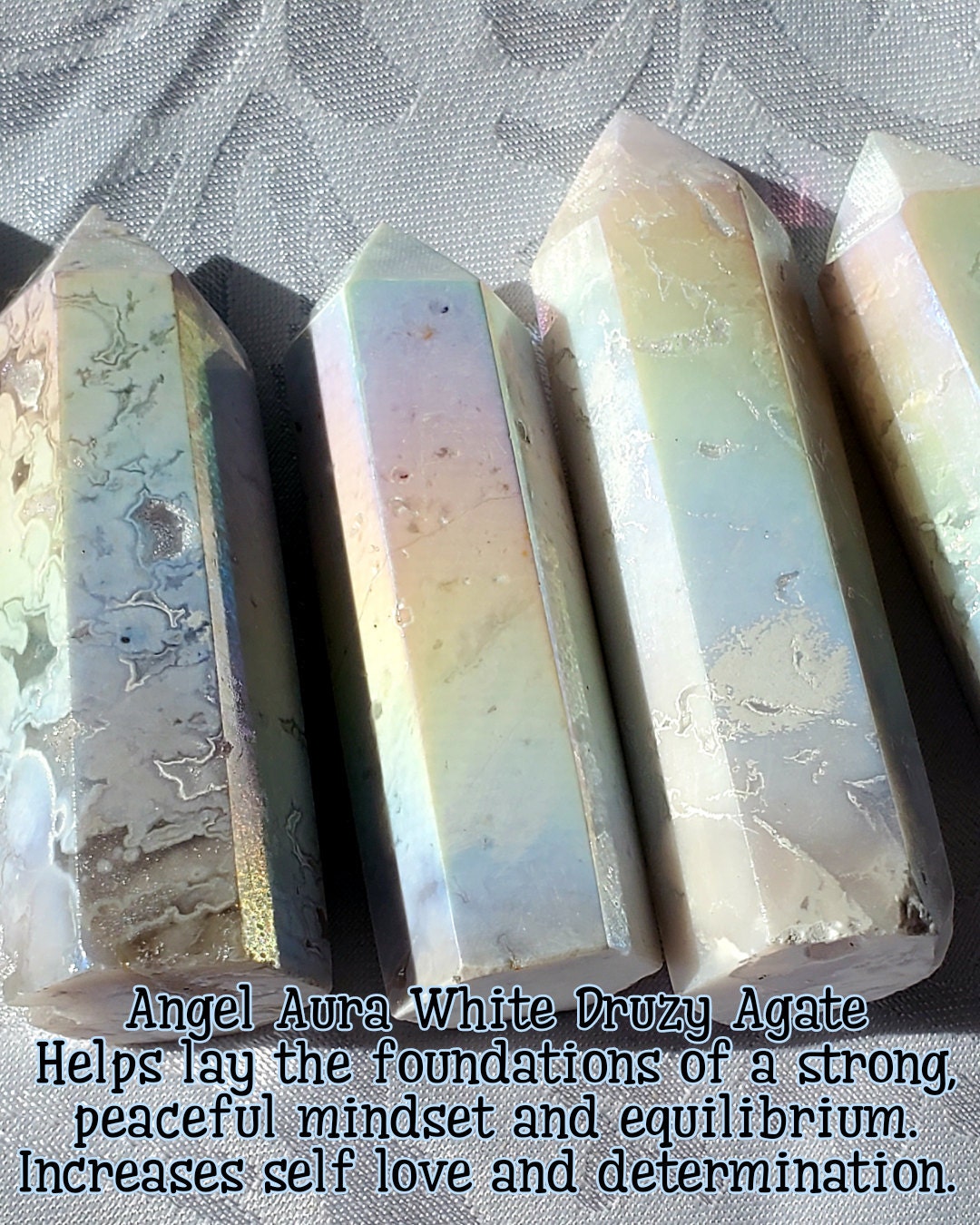 Not intended to replace medical treatment or medical advice. All uses are traditional uses. I am a Certified Crystal Healer and Yoga Alliance Certified Yoga Instructor and Wheelchair Certified. I am Reiki Lvl 2. All the best 
Ivana @Crystallovershaven