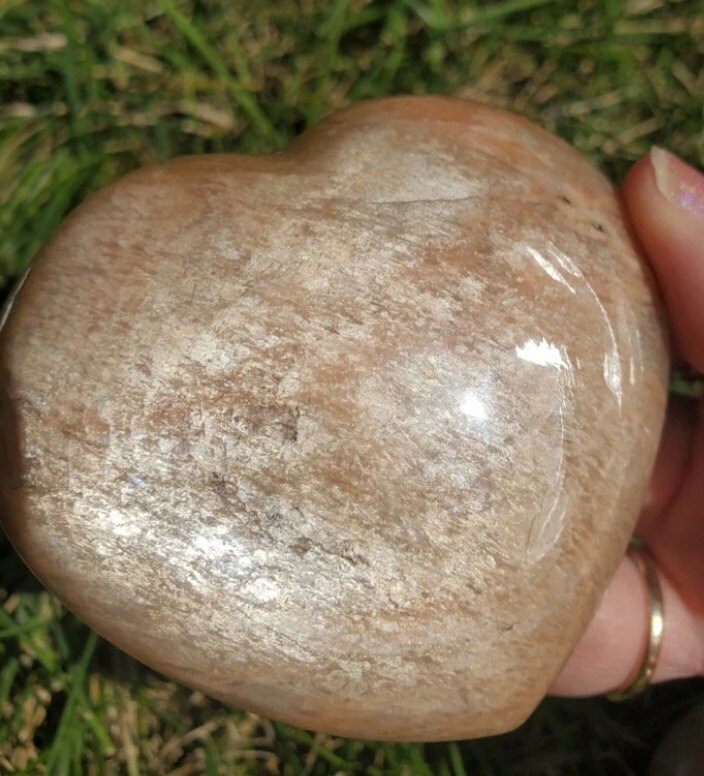 Peach Moonstone- Did you know that moonstone comes in several different colors. I love the white ones and the peach ones are really striking.? Peach has a gentler more feminie energy than the white moonstone that most people are familiar with. I love both the white and the peach varities of moonstone. Peach Moonstone Heart is available in Crystallovershaven etsy or this 
Peach Moonstone is used to Increase self-worth. It holds an extra special connection between your heart and personal will (solar plexus chakra).It increase self-love vibrations. It is a geat stone to start new ventures or adventures with since you new found hopeful outlook and childlike curiousity helps you to embarce the fun of life. You will enjoy exploration even more with the frequencies of this crystal in hand. Try a new hobby you or treat yourself to a place, and see the impact of Peach Moonstone. It is a great pick me up crystal. Trying new things helps reinforce the love you have for yourself and that chemical, physcial and mental change of exploration has a profound impact on your aura. It is a great way to begin again with wonder in your eyes as well as your heart. The gemstone's influence will make you feel more comfortable in your own skin . As you begin to grow more comfortable with yourself, then can you begin to truly love the ones around you. The crystal is reknown for improving the quality of the connections within the family. It improves the communication within the relationships around you. Communication is key to any relationship. Harmony is easily maintained whenever commmunication is enhanced. Strenthening the heart chakra always enhances heartfelt, joyful communication as well as tolerance. This stone is great to help resolve anger or internal dilemmas. The spirit of cooperation grows under the influence of Peach Moonstone. Those who are upset within the themeselves often egt upset with others by improving self love and the heart chakra pateince is a natural by product of the harmony. Peach Moonstone Ganesha is available in Crystallovershaven etsy shop or this shop.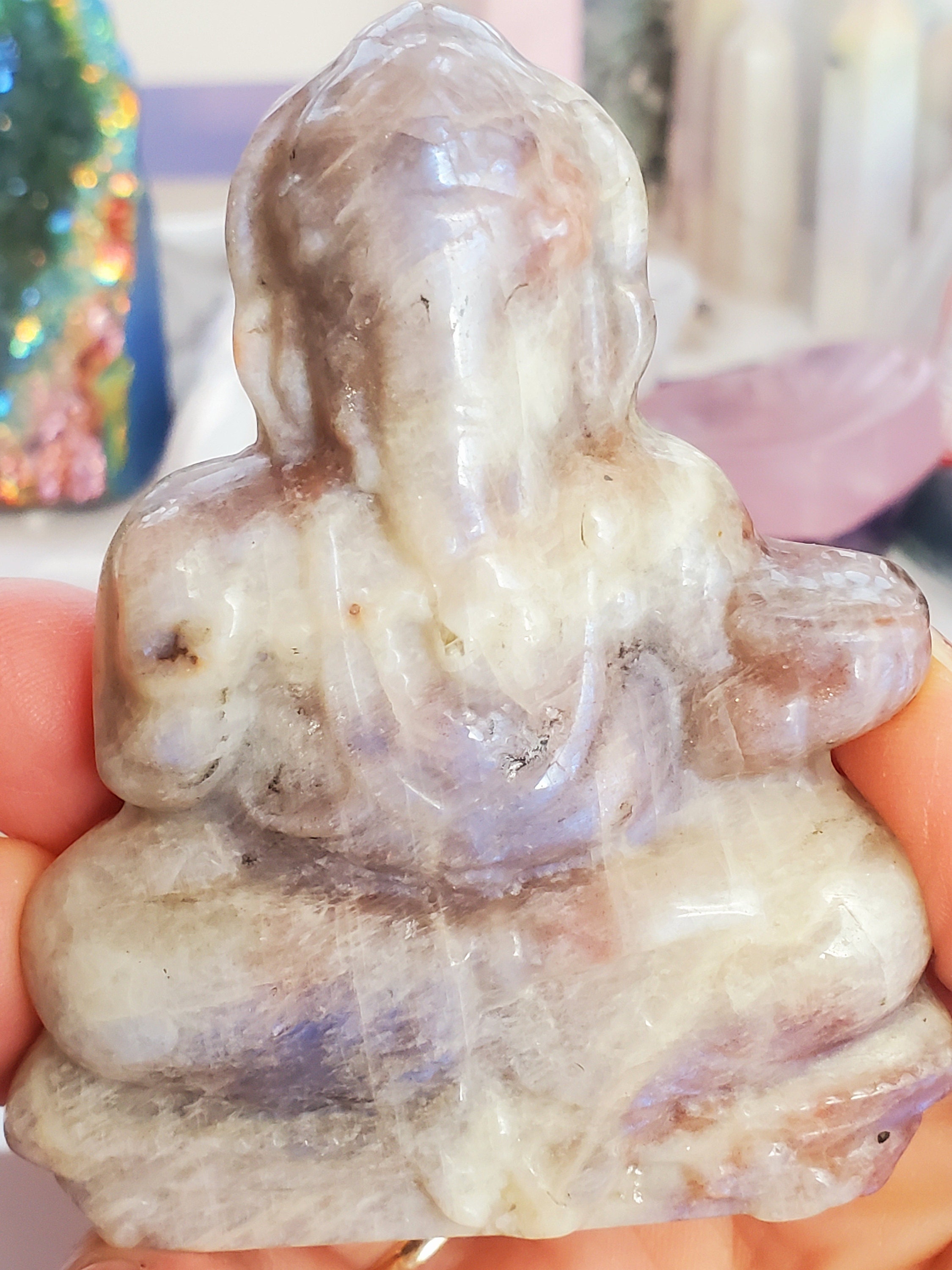 Peach Moonstone reignites your passion for the things that make you happy. It is an uplifting and a hopeful stone to help you overcome self doubt. I like the happy, youthful frequencies it emits. Peach Moonstone has is a youthful force much like our excitement as a child when the world was new. Peach Moonstone stimulates passion, creativity and sensuality. It is perfect with Rose Quartz to help you to ceate the dream life you hold dear while inspiring you to do it. It is a great crystal to improve sleep and dream recall. This crystal is thought to enhance fertilty, and sensuality. This is not intended for uses as medical advice or to replacement medical treatment. I am a Certfied Crystal Healer and Yoga Alliance Certified Yoga Instructor.